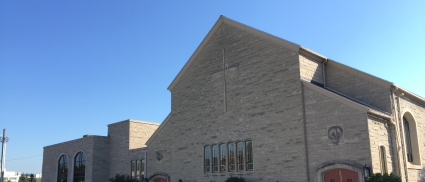 29 Grant Ave.
Endicott, NY 13760
(607) 748-1544
Share: Local Mission
FPC:E purposefully reaches out to impact our community through mission initiatives and by building partnerships with local organizations. In word and in action, we want to share the good news of the gospel with those around us so that lives will be changed.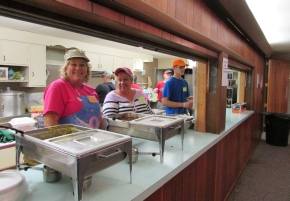 Samaritan Supper
*Note: Samaritan Supper is currently on pause.
With the help of dedicated volunteers from our church and the surrounding community, FPC:E is able to serve a free meal on Tuesday evenings at 5:30pm from September – May. Our guests include adults and families who struggle to make ends meet, those who find themselves in a temporary crisis or transition, and those who are lonely and simply want to experience fellowship during a meal.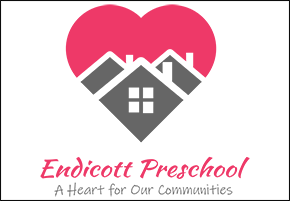 Endicott Preschool
The Endicott First Presbyterian Nursery School began in 1963, when some loving church members wanted to provide the children in this community a safe and caring place to grow and develop. Over the past 50 years, the Nursery School has grown into a vibrant 3 and 4 year old program with an enrollment of over 150 students. We are proud to say that we are one of only two schools in our area to be accredited through the NAEYC. We have recently gone through a renaming process and we are now known as the Endicott Preschool.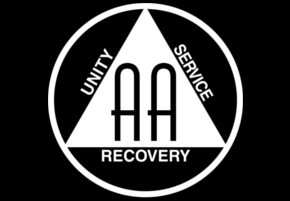 Alcoholics Anonymous
FPC:E hosts AA meetings on Wednesday nights to support people who are ready to deal with and do something about alcohol abuse in their own lives. To get more information about local meetings, visit http://www.aa.org/ (AA) and http://www.al-anon.org/ (Al-Anon).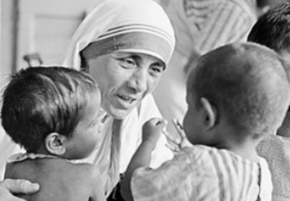 Mother Teresa's Cupboard
Mother Teresa's Cupboard is a faith-based food pantry and emergency assistance center located at St. Ambrose School. They are open to serve the community on Monday, Wednesday and Friday from 9 a.m. to 3 p.m and Tuesday from 4 p.m. to 7 p.m. FPC:E supports this outreach through regular donations of money, supplies, and some volunteer help. Call 741-0011 for more information.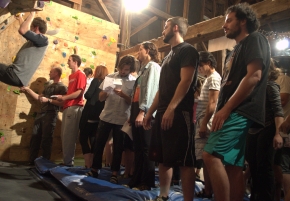 MCC Climbing Ministry
Begun with a vision for student outreach, the Mansfield Climbing Center is completely free to anyone who comes. Ephesians 2:8-10 tells us that God freely gives us eternal life through faith in Jesus. There is no greater love than this gift. The desire of this ministry is to offer the MCC as a gift to anyone who comes so that they may find a place to be encouraged and loved. The hope is that anyone who comes might see a glimpse of the love that God lavishes on us.