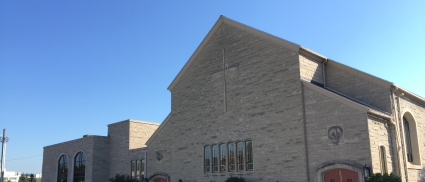 29 Grant Ave.
Endicott, NY 13760
(607) 748-1544
Grow: Small Groups
They devoted themselves to the apostles' teaching and to fellowship, to the breaking of bread and to prayer… And the Lord added to their number daily those who were being saved. Acts 2:42-47 (NIV)
Here at FPC:E, we believe we are meant to be in community. In an increasingly disconnected society, we have found small groups to be a powerful and effective way to connect and grow in one's faith. We also believe the Church today should still be modeled after the Acts 2 church, where people gathered together in the temple and also met in homes to "do life together."
As FPC:Endicott has grown in its understanding of the value of community and being in relationships that nurture our faith in all areas of life, some of our serving opportunities have become their own small group (worship team, children's ministry teams, etc.). As groups serve together, they explore Scripture at a deeper level: "what theological truth is a hymn or worship song conveying?" or "what life application does this Bible story convey to today's youth and to our own lives?" are just a couple of questions they may ask as they prepare to serve. These groups also keep each other in prayer throughout the week and are there for each other when life events mean someone can use a little extra support.
We have also seen the exciting development of micro-groups. Typically three to four people, members of micro-groups have found that the smaller, more intimate setting allows them to connect more regularly (because schedules are easier to coordinate) and permits a deeper level of authenticity among group members.
As the small group ministry continues to develop within our church community, we work with group leaders to provide entry points into groups or determine when a new group is ready to be formed. Typically these entry points occur at the beginning of a new group study or during church-wide initiatives. Each year, we provide a short-term opportunity during Lent to experience "doing life together" through a church-wide theme that carries through worship and small groups. You can find these initiatives, as they occur, featured on the homepage.
If you are interested in finding out more or being part of a small group, please contact Sharon Early.
To find out more about what makes small groups healthy and fruitful, check out this page.
Sharon also regularly writes articles about small group ministry and its impact on the lives of people at FPC:E. You can find an archive of some of those articles here.